July 24th, 2012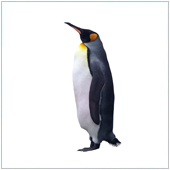 One of the most useful features of a Web browser is the ability to search the Internet through the use of a search engine like Google. To the user, Google is a simple search engine, nothing could be further from the truth. Google relies on a complicated algorithm that ranks websites, and in turn this algorithm can be influenced to have websites, like yours, show up higher in results. This algorithm has been recently updated and many businesses have seen their ranks slide, was your one?
In order to make your website, its pages, links and keywords within them relevant, while ranking them by importance to related search results, Google uses advanced algorithms that assigns a numerical weight to keywords and then ranks them. The better the total rank, the higher your page will be on relevant search results.
Companies that take advantage of this algorithm and keywords to get their website to show higher in results are engaging in Search Engine Optimization (SEO). In order to ensure better, more relevant search results, Google is constantly tweaking its algorithm. These tweaks could be a big thing for your website as they could force it to show up higher/lower in search results. A recent update, Penguin, has many businesses confused as to why their ranking has suddenly dropped.
About Penguin Penguin, an update to the Google algorithm was released in April 2012. Its goal is to update page rankings, and decrease ones that don't meet Google's Webmaster Guidelines. In layman's terms: If your website doesn't meet the established guidelines, it will show up lower in search results.
There are three things about Penguin website owners should be aware of
It's not out to harm all websites. As Penguin is an update and some websites will receive a lower rank, Google doesn't mean for this to be a punishment, rather a correction and update to bring more relevant search results.
Certain links are harmful. If your website has site-wide links - A link or links that appear on every page of your website, referring to another site. These links often appear in the header and footer of webpages, and serve no other purpose than increasing page rank (more links with keywords = better ranking). - your rank will fall.
Websites can recover. The good thing about Google's analytics is they're dynamic. If you're Web page drops in rank, you can act to improve it. In fact, Google will email you notifying you about the links. Google will also contact you if you have too many links from low-quality websites/networks (Google considers low-quality to essentially be spam).
If you're unsure about your SEO ranking, and would like to see your website feature higher in search results, please call us, we may have a solution for you.
Published with permission from TechAdvisory.org.
Source.